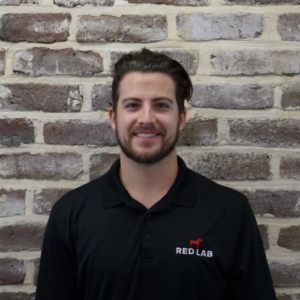 Account Manager
BIO:
Growing up in Eastern North Carolina Zac was encompassed with the great outdoors, he grew up bow hunting whitetail deer in the fall and fishing for bull red fish during the summer. Zac comes from a family of farmers. From the constant unknown factors of mother nature to the microscopic care and attention to detail. Zac understands the relentless hard work to produce the yield to feed America.
Zac was awarded an athletic scholarship from the College of Charleston to play baseball, he graduated in 2018 with a Degree in Business Administration. After college, he helped develop & manage a military & civilian training facility catering to the skill of long-range shooting. Zac headed back to Charleston joining the Red Lab Team to further his professional career.
From hauling produce to local farmers markets to distribution centers across the country. Zac exceeds expectations with high quality service & communication through every step of the process.